Click the banner for the tour schedule.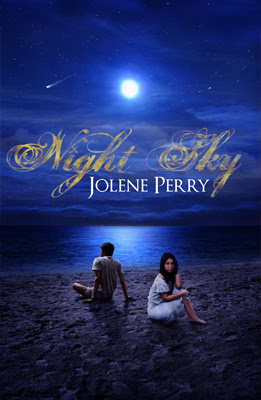 Title: Night Sky
Author: Jolene Perry
Genre: Young Adult, Contemporary
Publisher: Tribute Books
Release Date: 1 March 2012
Pages: 247 (eBook)
Synopsis
After losing Sarah, the friend he's loved, to some other guy, Jameson meets Sky. Her Native American roots, fluid movements, and need for brutal honesty become addictive fast. This is good. Jameson needs distraction – his dad leaves for another woman, his mom's walking around like a zombie, and Sarah's new boyfriend can't keep his hands off of her.
As he spends time with Sky and learns about her village, her totems, and her friends with drums – she's way more than distraction. Jameson's falling for her fast.
But Sky's need for honesty somehow doesn't extend to her life story – and Jameson just may need more than his new girl to keep him distracted from the disaster of his senior year.
The Review
Wow, this year I get to read books that have an unpredictable story-lines and Night Sky was no exception. The book is told entirely from Jameson's point of view and man, did I like that! Jameson is a very tall, sensitive, hot guy who likes to sit in the bottom of his swimming pool to reflect, listen to 90s grunge music and think way more than he should. I was sucked into the book right from the first line. "I push my way through the masses of dancing couples, out the heavy doors of the school, and stop. Now I can breathe."
The problems Jameson's had to face and things he had to overcome, he wouldn't have really guessed those at all which makes reading Night Sky all the more exciting. On the other hand, I am not really sure what to think about Sarah. Yes I felt bad that she chose Eric, the star quarterback, over Jameson but that's just about it. I didn't like Sarah because she didn't fight for something she needn't fight for in the first place.
Then there's Sky. Sky who made reading the book for me a very engrossing experience. She kept me on my toes with what she was going to do next as much as she did Jameson's. The honesty rule was something fresh in her relationship with Jameson and it definitely gave an edge to Night Sky. I wish I could read more about her and her native roots.
Reading about Jameson's parents and his day-to-day life was also great as it told a lot about how Jameson lived his life and how he is as a person. I liked how everything turned out for him and how his relationship with his Mon is so easy-going and relaxed. Night Sky is so much more than just romance, it's about standing up and the struggle it requires to keep your honesty in check. With Jameson's parents working at a casino and their weird meal timings, Night Sky managed to bring out the best of all worlds.
Up until the end, Jolene Perry managed to hold an air of mystery and I am very glad she did that. Moreover, the title of the book, Night Sky, has a meaning behind it and well, it's a beautiful title. Overall, Night Sky is a great read and I would highly recommend it to readers of contemporary YA.
"One thing I know is—everyone has impulses, but you don't have to act on them. At some point, you make a decision and that decision means you meant to do something. Don't give me any crap about not meaning to do things."
About the Author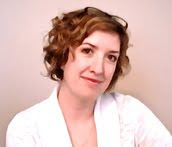 Jolene grew up in Wasilla, Alaska. She graduated from Southern Utah University with a degree in political science and French, which she used to teach math to middle schoolers.
After living in Washington, Utah and Las Vegas, she now resides in Alaska with her husband, and two children. Aside from writing, Jolene sews, plays the guitar, sings when forced, and spends as much time outside as possible.
She is also the author of The Next Door Boys and the upcoming Knee Deep.
Jolene Perry can be found at