Click the banner for the tour schedule.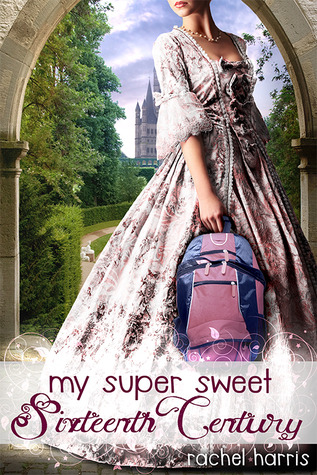 Title: My Super Sweet Sixteenth Century (My Super Sweet Sixteenth Century, #1)
Author: Rachel Harris
Genre: Young Adult, Time Travel
Publisher: Entangled Publishing
Release Date: 11 September 2012
Pages: 304 (eARC)
Synopsis
On the precipice of her sixteenth birthday, the last thing lone wolf Cat Crawford wants is an extravagant gala thrown by her bubbly stepmother and well-meaning father. So even though Cat knows the family's trip to Florence, Italy, is a peace offering, she embraces the magical city and all it offers. But when her curiosity leads her to an unusual gypsy tent, she exits . . . right into Renaissance Firenze.
Thrust into the sixteenth century armed with only a backpack full of contraband future items, Cat joins up with her ancestors, the sweet Alessandra and protective Cipriano, and soon falls for the gorgeous aspiring artist Lorenzo. But when the much-older Niccolo starts sniffing around, Cat realizes that an unwanted birthday party is nothing compared to an unwanted suitor full of creeptastic amore.
Can she find her way back to modern times before her Italian adventure turns into an Italian forever?
My Rating
* * * *
The Review
After turning the last page of My Super Sweet Sixteenth Century, my mouth agape and my mind going in a thousand different directions, I smiled. The book is a brilliant stroke of creativity. Rachel Harris knows how to put together a book saturated with history, laughs, romance and emotions.
Cat Crawford is full of surprises and such a delightful character to get to know. I have to admit, I had qualms about reading a book with a 15 year old protagonist. But Cat's clever insight and maturity removed all doubt about My Super Sweet Sixteenth Century being a fickle read from the first page in when Cat is actually on a plane.
I don't particularly enjoy historical fiction or time travel but who knew that the genre could be so much fun to read! I have been turned into a fan. Rachel Harris has a way with words, making them flow together that my eyes were flowing across the pages as fast as they could. I found myself getting lost in the sixteenth century, falling in love with Less, Cip, Lorenzo and even Aunt Francesca and Uncle Marco. I found myself getting angry at Antonia and then at Niccolo for being so, so- creeptastic!
Lorenzo is another character I felt wanting to read more about. He is a fittingly handsome Renaissance gentleman and extremely swoon-worthy at that. At first, everything about Lorenzo screamed that he will be a very bad influence for Cat. But I was proved wrong and the guy had a pretty sensitive side as well. And Lucas had me at the first wink, I was swooning right along with Cat.
My Super Sweet Sixteenth Century is a light read but it does come with an emotional side. The vivid setting of the Renaissance along with the appreciation of the arts in the novel fascinated me to no end. I had been looking forward to read it ever since its first cover was revealed. Also, I just found out today that there will be a companion novel, A Tale of Two Centuries. The ending of My Super Sweet Sixteenth Century has definitely left me wanting more!
"Do

you

believe I am a dreamer? You are lit inside with a fire and passion unlike anyone I have ever known—I know you will speak the truth. So please, tell me, am I just a fool chasing dreams, wanting to be an artist?"
"In Renaissance art, the pear symbolizes marital fidelity, so it's fitting that one of the pears in the painting is sliced . . . The sliced-pear tattoo is a visible reminder of what she did to us, making sure I never forget that the heart can't be trusted. Following it only leads to pain."
About the Author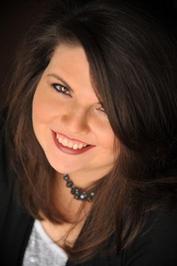 As a teen, Rachel Harris threw raging parties that shook her parents' walls and created embarrassing fodder for future YA novels.
As an adult, she reads and writes obsessively, rehashes said embarrassing fodder, and dreams up characters who become her own grown up version of imaginary friends.
When she's not typing furiously or flipping pages in an enthralling romance, you can find her homeschooling her two beautiful princesses, hanging out with her amazing husband, or taking a hot bubble bath…next to a pile of chocolate.
My Super Sweet Sixteenth Century is her debut novel. She didhave her own fantabulous Sweet Sixteen in high school. Sadly, it wasn't televised.
Rachel Harris can be found at