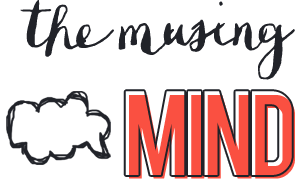 Ponderings with little bursts of cartoon art.
character one-eighty [ˈkarəktə wʌn-ˈeɪti]: a character's personality makeover by the end of a book or series.
Take a deep breath and relax because everything is alright in the world. Why? Well, because the characters you love either died of plot device or changed beyond recognition to drag the plot forward. Meaning that if they
are
dead then let's sob into oblivion together, but if they are unrecognizable then I volunteer as tribute to off them the hell off myself.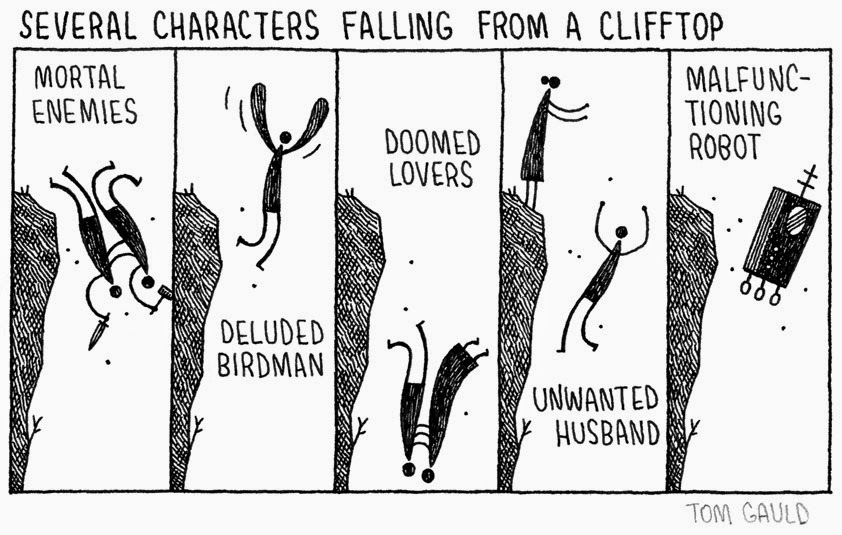 Choose one and I'll oblige. (Source)
Wait! I'm definitely not exactly the person I was a year ago so why are we offing characters who've changed? Isn't it their prerogative?
It is and I'll walk with them towards that prerogative unless they're a mere plot device. Then I'll sure as hell will figure it out and probably hate it, too. Imagine where would Gansey be without his obsession of dead old Welsh kings, Celaena without her badassery, Peeta not in love with Katniss, or Snape choosing to die for Harry James Potter? Nevermind, scratch the last two off.
Thing is, plot-driven personality makeovers are just that. Scenarios put in place so that the end result could be achieved. Could be why I prefer character-driven stories over plot-driven ones, because then personality makeovers seem legit. More on that later. Changing a vital element of the story to fit the said story's goal seems nothing more than a convenient way to tie everything up with a neat little bow.
One of the main reasons why I hated Evertrue was because a certain character went through such a huge attitude makeover and to what end? As a reader, I spent so much time stressing about who'll give up because the solution seemed close to impossible. And then for it to be solved by changing a character's outlook on the whole thing? Not okay. Never okay. Never recovering.
When characters do a number on us, 180 to be exact, it has to be because they took our genuine lapse in not judgement to their advantage. Or because they grew up. Or because they are so well-crafted as plot devices that we notice it a little too late. The Hunger Games is a plot-driven series and yet Peeta's personality makeover does not feel forced. It helped quicken Katniss' character development, shook her into a reality that was unlike anything she had experienced before and during the games because there was no one left to share the horror of the games with her.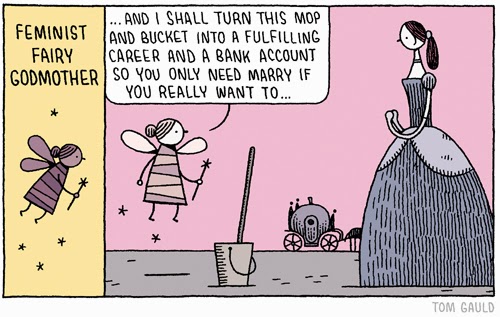 Only Cinderlla did really want to marry. (Source)
Am I saying that character one-eighties are only good to go in character-driven stories? Not… exactly. It's more about the way they are handled than anything else. It's the way of admiring Severus Snape by hating him one second and just being in awe of him the next. (Or in my case, just plain hating him). He's so sadistic and loathsome that you just don't know whose side he's freakin' on till the end. It would either make you go ugh or ah and it all depends on the why of it all. The journey from 'Ah, yes. Harry Potter. Our new – celebrity' to 'Always' is seven books long of which I loved. Every. Single. Moment. Of. (Even if I hate the character to no end).
Are character one-eighties something you wish would happen more? Less? Not at all, please and thank you?