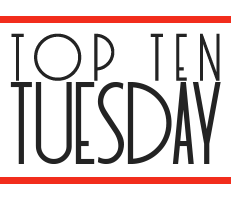 Despite reading only 61 books this year (so far), I happened to read some truly amazing books by equally amazing authors. This could be the reason why there are thirteen of them mentioned here instead of the usual ten. I have no regrets.

Gayle Forman
Despite not having read If I Stay and Where She Went, Gayle Forman wrote a book that has S-stamps all over it (that's me, if you're confused). Just One Day is a book that will stay with me forever because it is everything and nothing I want from my own life.
Patrick Ness
When I decided to read The Knife of Never Letting Go, I didn't think much of it. But then- BAM. The book held me by the collar and didn't let go until I was gasping for breath and praying for a moment of peace in Todd's life. He gets it, oh how he- I can't go on.
Veronica Roth
Divergent is a rollercoaster ride and the only one I've read from the trilogy. I love this book because of all heart-stopping action it contains. Veronica Roth did an out-of-the-world-job by writing it.
Richelle Mead
Richelle Mead equals feels. Too many to count. I had to stop reading after Shadow Kiss because the ending had me in pieces. Still I've vowed myself to finish the series before the year's over even if it kills me.

Marissa Meyer
I must confess that I've been dying to read Winter because of Snow White. But dude, Cinder is amazeballs. So good!
Michelle Hodkin
Creepy, sexy cliffhanger books are Michelle Hodkin's forte. And that is all.
V.E. Schwab
She knows how to write a genius, vicious villain and make you fall in love with him. Victor Vale is the best character I cam across this year which is saying something.
Jessi Kirby
After reading Jessi Kirby's Golden and In Honor, I can safely say that she writes beautiful books.
Maggie Stiefvater
I'll forever be grateful to Maggie Stiefvater for creating the Raven Boys. I've so much love for them and Blue. I need to stop writing before I start crying again.

Kasie West
Kasie West first wrote YA sci-fi, then she wrote YA contemporary and excelled at both. She's my hero.
Cristin Terrill
I only read All Our Yesterdays because I was feeling so out of the loop with Em and Finn. Then I got it all including the time travel, the soul-crushing glory deaths I died because of them and just- wow. Cristin Terrill, you be so awesome!
Mindy McGinnis
Mindy McGinnis is a very cool person because she wrote an environmental sci-fi book and kicked ass. Or Lynn did. Not a Drop to Drink is a book that is oh-God-this-could-totally-happen which is nerve-racking and thought-provoking at the same time.
Lauren Miller
First off, she wrote Parallel which is a book about fate and paths and the multiverse theory. Second, she wrote all of that in the first hundred days of her baby's life. If that's not enough to make you speechless, Lauren Miller books focus on themes first. I must have them all.
Do we share any authors on our lists? Leave a link!