Click the banner for the tour schedule.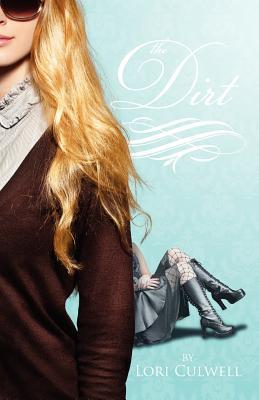 Title: The Dirt
Author: Lori Culwell
Genre: Young Adult, Contemporary
Publisher: Booktrope
Release Date: 22 November 2011
Pages: 205 (eBook)
Synopsis
Lucy Whitley cannot wait to get out of Palm Desert. It's not a place for a frizzy-haired science nerd, particularly when her fashion-obsessed older sister Sloane is the head of a clique of pretty girls who rule the school—and practically the whole town.Fortunately, life is about to change forever. Lucy's dad is getting re-married, and then she can transfer to a boarding school in Connecticut, escaping all the mean girls and the endless whispers about the Whitley family scandal. Everything is going to be perfect—as long as the wedding goes smoothly.
My Rating
* * *
The Review
What do you do when your whole life has been defined by a single act that occurred years ago? When your family has money but that doesn't do anything to better your image? When your older sister is in a super exclusive club AKA PG consisting of women who controls everything in your town from who gets to be the prom queen to who needs to be dumped. That's the catch: you virtually cannot do anything. And it doesn't help that you don't have the courage to stand up to all the unfairness but fume as silently as possible. Welcome to Lucy Whitley's life in Palm Desert.
Only things are looking up now that her father is finally getting remarried after years of waiting for her mother dearest to return. The mother who one day took her middle sister, Megan, and ran off to never be heard from again. But now the stepmother-to-be has struck a deal which allows Lucy to graduate in a boarding school as far away from home as possible. In the meantime, thank God for friends like Dylan and Finch who just get you like no one else can.
It's not that Lucy isn't smart, she definitely is. But she doesn't have what it takes to speak for herself. Even Frankie, the youngest sister isn't afraid of Sloane and her PG-ness. Lucy is all about the environment, her favorite book being The Origin of the Species. However, it is not possible for her to not get insulted by Sloane even for once and even though, in her head she's had enough. It just keeps on happening 'cause she is the responsible one who doesn't want any more trouble in her life as is.
But the wedding never happens and that little detail manages to overthrow Lucy's current life as well, as undesirable as it already. Her father is in a family vacation mode and instead of a familymoon in France, they instead get to spend the Christmas break on a Lake Arrowhead. Why does that happen is something I am not giving away but it's an aspect that manages to change Lucy's whole life.
Suddenly, the PG sister Sloane, is whisking her away to the life of a PG from makeovers to parties to dresses and fashion advice you wouldn't otherwise have a chance to ever experience. Lucy sees it as a way of going undercover but is soon charmed by all the attention. The friendly side of Sloane alarms her at first but not for long. Of course, being overshadowed all her life, Lucy definitely needs a boost to her self-esteem. This comes at the cost of her friendship with Finch and Dylan but then it seems to late to set it straight.
I had a little problem with Lucy claiming to be a vegan only to eat the pepperoni pizza once 'cause Dylan ordered it and it would go to waste. Despite this, there is a huge food fight that occurs and well, a ton of food goes to waste. This annoyed me a little and also because I am big on not wasting food.
Moving on, the New Year party of the year happens and everything seems to be perfect for once but it's just a prelude of worse things to come yet again and Lucy is down on her luck. Now with no prospect of running away to boarding school, Lucy really just wants to commit social suicide. But revenge is sweet and it seems someone has the power to set the record with Sloane straight once and for all. Who is this someone? And does Lucy finally get a life away from Palm Desert? Well, you need to read to find out for yourself!
"Moments like this, I really can't help but feel like every decision is a bad one, like every road is going to lead to a place I don't like. I am trapped, frozen like a stump to this spot, and now everything's going in slow motion."
"Am I having one of those crazy "nightmare within a nightmare" experiences, where you sort of wake up, then something else that's weird happens and you realize you're still dreaming?"
About the Author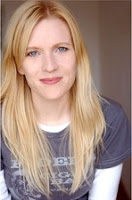 Lori Culwell is the author of five books, including Hollywood Car Wash, a novel that was originally self-published, then was acquired by Simon & Schuster and re-released. She is the owner of Get Creative, Inc, a consulting company specializing in search-engine friendly content, and of BookPromotion.com, dedicated to providing authors with user-friendly websites, social media education, and book blogger outreach.
Find her on Twitter @loriculwell or at www.LoriCulwell.com
Lori Culwell can be found at
Thanks to Lori Culwell and ATOMR for providing me a copy of The Dirt for review.