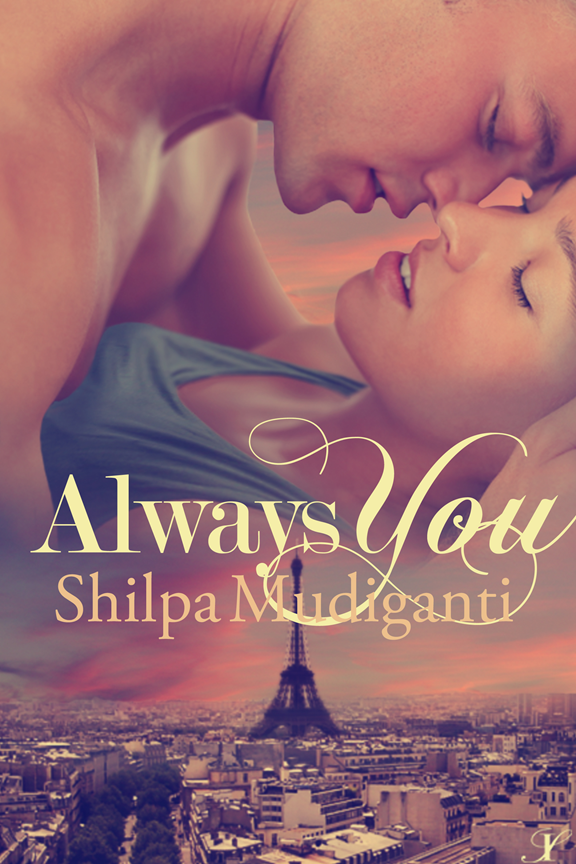 Title: Always You
Author: Shilpa Mudiganti
Genre: Contemporary Romance
Publisher: InkSpell
Release Date: 6 March 2012
Pages: 112 (eARC)
Synopsis
Lyla had to move on. With Nick, her fiancé. So, what if she cannot seem to either forget or forgive Alex, the modern day Casanova who broke her heart. She will try again. Just as she had done for the last 5 years.
What Lyla did not know was all that Alex wanted in those five years was her. Because the Casanova had fallen in love. Five years back, when Alex met a grieving Lyla at his friend Andrew's grave, the world had blurred in the background. He fell deeply in love. Yet, Alex was harboring a secret that, if known, would destroy his relationship with Lyla and it did.
But now, fate brought them together in such a way that they had no option but to remain dangerously close – dangerous enough for Lyla to fall in love with him again. How can she?, she argues. Not after what she knows about Alex? What he did to Andrew?
It is true Alex seemed different. Changed. And attractive enough to defeat her defense against their dark past. But is it enough? What will happen when two broken people with a past come together? Can they forgive or heal?
The Review
Always You is a short entertaining read and I finished it in a few hours. What attracted me to Always You is the awesome cover with Eiffel Tower in the background which I just love! Moreover, the cover fits the story perfectly which I think is an important thing for any book.
From the beginning of Always You, it dives into the heart of the matter. Lyla has been hurt and deceived by Alex five years ago, but she still is unable to move on despite being engaged to another. She has decided to move back to Spain after her current project. But little did she know that she was to meet Alex again and what it would do to her. She wanted her last project to be memorable and boy, was it! Needless to say, she still has feelings for Alex as do Alex himself. But stubborn as she is, Lyla chooses to ignore those.
I fell in love with the character of Alex because he had so much to offer to the reader! Sensitive and down to earth, Alexander Knight is a character who is hot and caring at the same time. A Casanova for sure!
From then on, as Alex her boss and a business trip to New York and Paris on the schedule, it is a whirlwind ride into the world of second chances and how much damage can misunderstandings initiate. I really loved how the author has managed to integrate the whole concept by writing such a thought-provoking story.
I really enjoyed Always You and it is a really good debut by Shilpa Mudiganti. I will surely be looking forward to more books by the author!
Best Quote:
"She hated him more than anything else. But why couldn't she find anyone who could replace him? As night fell over her window, she wondered if she really had tried or was it that she didn't want to forgive and forget."